Welcome to OnService!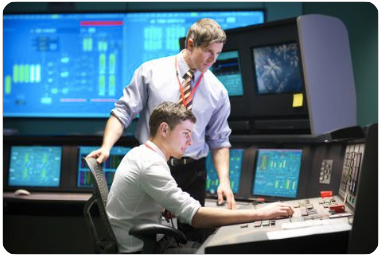 MIRION CONNECT

23
Annual Users Conference
Save the Date:
July 17 - 21, 2023
MIRION CONNECT 2023 "FORMERLY AIM USER'S GROUP" IS BACK!!
PLAN NOW FOR THE MIRION EVENT OF THE YEAR
Looking to connect with nuclear industry professionals and learn about the latest technologies making an impact in your field? Join us for Mirion Connect 2023 in National Harbor, Maryland!
WHAT TO EXPECT
Our annual users' conference promises open-forum discussions, informative presentations by industry leaders, and a firsthand look at the latest radiation detection, measurement, security, and safety technologies. Plus, attendees enjoy the opportunity to enhance their skills with hands-on training and breakout sessions focused on a variety of applications.
WHAT MAKES MIRION CONNECT SO SPECIAL
You do! We at Mirion are honored each year to share this conference with customers and colleagues who work tirelessly every day to make a difference in the vital industries they serve. Thank you for being a part of the Mirion family.
THE VENUE
Located on the banks of the Potomac River just minutes from downtown Washington, DC, Gaylord National Resort offers flexible meeting space, on-site restaurants, entertainment, an award winning spa, and a lush indoor garden atrium and more. The Gaylord's 19 story glass atrium and stately Federal-style architecture celebrate the spirt and history of our nation's capital, providing the perfect backdrop for our event.
WE HOPE TO SEE YOU IN MARYLAND!
****************************************************************************************************************************************************
We apply our expertise to meet the challenges of today's mission-critical industries from security requirements of the nuclear power industry to rail and transit control solutions.
Security
Command and Control Security Systems - Regulatory compliance and system integration for critical infrastructure security systems
As a trusted leader in critical infrastructure, Mirion Secure Integrated Solutions (SIS) provides command and control solutions that operate across the country at the majority of regulated nuclear facilities and are optimally maintained by our our life-cycle management services support team.
To protect critical infrastructure facilities and operations, security operators need fully integrated command and control solutions. These security systems need to provide operators with efficient, reliable and comprehensive oversight over their sites, during both normal and emergency situations. That's why our command and control solutions are trusted every day by numerous critical infrastructure industries, including the majority of nuclear sites and government and military facilities in the United States.
Our set of core software applications perform critical functions such as:
p

erimeter intrusion detection

personnel & vehicle access control

video surveillance management

ID card and badge printing

biometric authentication

visitor management

asset management

GIS w/geospatial intelligence

active/active redundancy

automatic and manual report generation
Additionally, cybersecurity is built into the foundation of our systems, by addressing realistic threat vectors with a defense-in-depth strategy.
All of our solutions are designed to enable our customers to meet both regulatory and customer-specific requirements.
---